The Way of the Spirit Horsham
Training Days 2018 at Roffey Place
Paul's letters to the Saints
These 'epistles' recorded in our Bible were written by Paul to the Christians in various house churches he had founded and used to regularly visit (apart from Colossians!). Some of them Paul wrote while detained in prison and although nearly 2000 years have passed they speak to us today just as clearly and powerfully and explain the new life we now live as new creations in Christ Jesus.
10  March            To the Saints in Galatia
" For you brothers have been called to liberty "  Galatians 5.13
14  April               To the Saints in Ephesus         with P Robert Clifford     
 " Blessed with every spiritual blessing in Christ "  Ephesians 1.2
19  May                To the Saints in Philippi
" For to me, to live is Christ "   Philippians 1.21
9   June                 To the Saints in Colossae
  " Christ in you, the hope of glory "     Colossians 1.27
7   July                  To the Saints in Thessaloniki
" Now may the God of peace Himself sanctify you completely "  2 Thess 5.23
Everybody is welcome. The days run from 10 am to 4 pm. Please feel free to come for part or all of the day. Drinks are provided and if you stay all day please bring a packed lunch. No charge is made however we will take up a freewill offering for the work of The Way of the Spirit ministry.
Way of The Spirit Groups
A large number of groups meet regularly in the Horsham area to follow the Way of The Spirit bible reading course. If you would like to be part of a group or start a new one please contact me.
Mondays – 2.30 pm | Horsham – New Life (new believers)
Mondays – 7.00 pm | Roffey Place – Be Blessed
Mondays- 7.30 pm | Horsham – My Lord and My God
Tuesdays – 10.30 am | Portslade – The Drama of Salvation
Tuesdays – 11.30 am | Horsham – Water to Wine
Tuesdays – 7.30 pm | Horsham – Visions of the End Times
Tuesdays – 7.30 pm | Copthorne – Behold the Man
Wednesdays – 10.00 am | Horsham – The Call and the Cross
Wednesdays – 10.00 am | Billingshurst – The Lamb and the Dove
Thursdays –  2.00 pm | Guildford – Be Blessed
Sunday – 1.00 pm | Crawley – The Drama of Salvation
2017-18 Part-time prophetic Bible Teachers Course (Diploma Course)
The Part-Time Prophetic Bible Teacher's Course runs on the first Saturday of each month. Visit the Part-Time Training page for details of the content, venue, prices and joining instructions.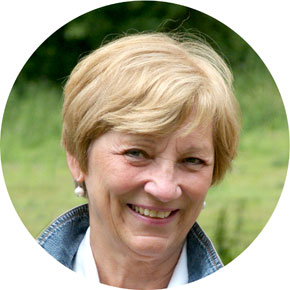 Training days are held at
Roffey Place
Old Crawley Road
Horsham
West Sussex
RH12 4RU