Welcome to the Poringland, Norwich, Way of the Spirit
Whether you know the Bible from back to front, are searching or hungry to know more, all are welcome!
Come be encouraged in faith and impacted by God who is still speaking directly, and relevantly into our lives today, through His Word and by His Spirit.
Upcoming dates and themes:
Saturday 24th February
Haggai and Zechariah: Not by might, nor by power, but by my Spirit
Saturday 31st March
Ezra and Nehemiah: Little strength, but a whole heart
Saturday in April 2018 TBC
Praying in the Spirit: Tongues and interpretation
Saturday in May 2018 TBC
Listening to the Spirit: Hearing God and discerning his voice
Saturday 30th June 2018
Walking in the Spirit: Following Jesus in holiness & ministry
Saturday 22nd September 2018
Living in Prophetic Vision: Holding fast to your call and hope
Saturday in October 2018 TBC
Speaking the message of the Spirit: Prophecy and prophetic ministry
Saturday in November 2018 TBC
Obeying the Spirit: Prophecy and its place in working for revival
Saturday 8th December 2018 TBC
God's Covenant with Abraham: The promise of blessing and the challenge of faith
Extra info :
We start at 9am with teas and coffees, and finish at 1pm.
Bring your own lunch, refreshments are provided.
There is no entrance charge or fee. There will be a free-will offering at the end of each day – any donations will go towards the continuing work of the ministry.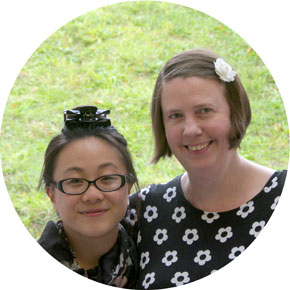 Leaders
Men Gei Li and Catherine Ayre
Teaching days are held at
Poringland Community Centre
Overtons Way,
Poringland,
Norwich.
NR14 7WB
Contact Men Gei and Catherine