Welcome to The Way of the Spirit Beverley
Our vision is to see people growing in the Spirit, healed, restored, refreshed, envisioned and on fire for God.
"Then the disciples went out and preached everywhere, and the Lord worked with them and confirmed his Word by the signs that accompanied it."  [Mark 16:20]
We are seeing this happen in our midst.  One example of this occurred earlier this year when someone who attended one of our Teaching Days came forward to be prayed for regarding pain in her foot.  As she got up to come, the pain completely went.
Teaching Days 2021
We will have four teaching days based on the short course Out of The Storm. The meetings will be held on Zoom and will take us up to the summer break, when prayerfully we will be able to meet up together again in a meeting room. All are welcome to join us!
Contact us for the Zoom meeting details.
Paul, caught in a storm. Jesus, a perfect storm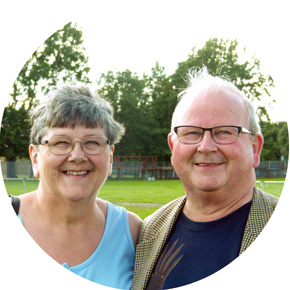 Leaders
John & Janet Beevors
We meet at
St John Ambulance HQ,
Morton Lane,
Beverley,
East Yorkshire.
HU17 9DB