Welcome to The Way of the Spirit Beverley
Our vision is to see people growing in the Spirit, healed, restored, refreshed, envisioned and on fire for God.
"Then the disciples went out and preached everywhere, and the Lord worked with them and confirmed his Word by the signs that accompanied it."  [Mark 16:20]
We are seeing this happen in our midst.  One example of this occurred earlier this year when someone who attended one of our Teaching Days came forward to be prayed for regarding pain in her foot.  As she got up to come, the pain completely went.
Teaching Days 2021/22
All Teaching Days will be 1pm – 4pm at CHAT SHOP (see opposite).
Personal Faith and Biblical Belief
God's Covenant with Abraham
God's Covenant with Moses
God's Covenant with David
God's promise of a New Covenant
Our inheritance in Christ
Jesus our Saviour and Lord
Samuel and his Band of Prophets
Elijah, Elisha and the Sons of the Prophets
'My people persih for lack of knowledge!' Hosea 4:6
For more information on any of the above events, or simply to chat, contact us using the form opposite.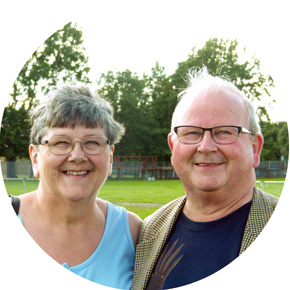 Leaders
John & Janet Beevors
We meet at
CHAT SHOP
7 Samman Road
Beverley
HU17 0BS