Welcome to The Way of the Spirit Beverley
We meet regularly from 10am to 1pm, then you can enjoy a browse around this lovely old historic town of Beverley.  All are welcome to join us!
Our vision is to see people growing in the Spirit, healed, restored, refreshed, envisioned and on fire for God.
"Then the disciples went out and preached everywhere, and the Lord worked with them and confirmed his Word by the signs that accompanied it."  [Mark 16:20]
We are seeing this happen in our midst.  One example of this occurred earlier this year when someone who attended one of our Teaching Days came forward to be prayed for regarding pain in her foot.  As she got up to come, the pain completely went.
Meeting Dates 2018
October 6th              Isaiah and Hezekiah
November 3rd         King Josiah, Jeremiah and Ezekiel
December 1st          Haggai and Zechariah
Meeting Dates 2019
January 5th              Ezra and Nehemiah
February 2nd           Praying in the Spirit
March 2nd                Listening in the Spirit
April 6th                    Walking in the Spirit
May 4th                     Living in prophetic vision
June 1st                     Speaking the message of the Spirit
July 6th                      Obeying the Spirit
Please note that people coming to our teaching days can no longer park across the road from the Centre as it has changed ownership and is open for customers only.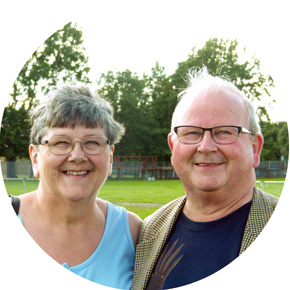 Leaders
John & Janet Beevors
We meet at
St John's Ambulance H.Q.
Morton Lane,
Beverley,
East Yorkshire.
HU17 0AJ