Welcome to The Way of the Spirit Poringland, Norwich
As we explore together God's Word, we are being challenged in new and exciting ways.  This is an opportunity to receive God's encouragement for your lives so that you are better equipped to share with others His Word, in the power of the Holy Spirit.  We are a group of people who have a vision to get the Word out there.  Come and join us in this vital mission!
Teaching mornings 2018
Saturdays 9am – 1pm
July 21st
Living in Prophetic Vision: Holding fast to your call and hope
        Please note change of venue: The School House, 1 The Street, Framingham Earl, Norwich. NR14 7QY
September 22nd
Speaking the message of the Spirit: Prophecy and prophetic ministry
October TBC
Obeying the Spirit: Prophecy and its place in working for revival
November TBC
God's Covenant with Abraham: The promise of blessing and the challenge of faith
        December 8th
        God's Covenant with Moses: The promise of blessing and the challenge of obedience and holiness
For a more in-depth look at what we'll be covering at each Teaching Day, please contact us if you would like to receive a monthly e-mail from us.
Extra info:
Please bring your own lunch, refreshments are provided.
There is no entrance charge or fee. There will be a free-will offering at the end of each morning which will go towards the continuing work of the ministry.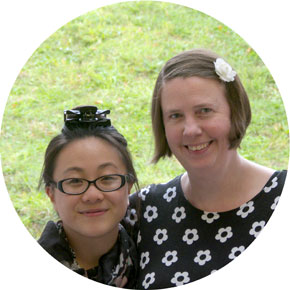 Leaders
Men Gei Li and Catherine Ayre
Teaching days are held at
Poringland Community Centre
Overtons Way,
Poringland,
Norwich.
NR14 7WB
(Note venue changes for specific dates)
Contact Men Gei and Catherine