Welcome to The Way of The Spirit York
Join us in historic York as we jump into the Bible and unpack some of its truths and some of its mysteries.
Our commissioning Scripture:
But he was pierced for our rebellion,
crushed for our sins.
He was beaten so we could be whole.
He was whipped so we could be healed.
– Isaiah 53:5
Teaching Mornings for 2020
Due to Covid-19 and in-line with Government advice we are suspending the York teaching programme until further notice. Please check in regularly for updates and use the contact form below if you would like to be added to our WhatsApp group. God bless. Ross
Saturday 7th of March
– God's Covenant with Abraham: The Promise of blessing and the challenge of faith
Saturday 4th of April
– God's Covenant with Moses: The Promise of blessing and the challenge of obedience and holiness
Saturday 2nd of May
– God's Covenant with David: The promise of the Messiah and the eternal Kingdom
Saturday 6th of June
– God's Promise of a New Covenant: The Promise of Pentecost, of a new heart and a new spirit
with guest speaker Juliet Kilpatrick and team from the Caterham teaching centre.
Saturday 4th of July
– Our Inheritance in Christ: The Promise made available to us through the work of Christ
Saturday 1st of August
– God our Father: The blessing of our adoption by God through his gift of the Spirit of sonship
Saturday 5th of September
– Jesus our Saviour and Lord: The blessings of salvation, cleansing and acceptance with God
with guest speaker Robert Clifford, Assistant Director of The Way of The Spirit.
A free-will offering will be taken at each meeting to cover costs with any excess given to the ongoing work of St Michael le Belfrey Church and the ministry of The Way of the Spirit.
The team and I look forward to meeting you!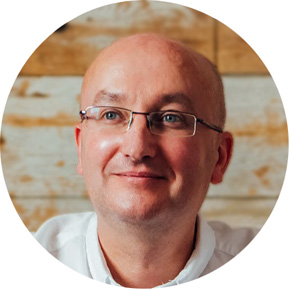 Teaching mornings are held at
The Parish Centre, St Michael le Belfrey Church, 11 Minster Yard, York YO1 7HH.
As a Grade 1 listed building the Parish Centre is not wheel chair friendly and there are steep steps to the meeting room. If you have any questions about this or anything else please don't hesitate to contact us using the form below.