About John McKay
Author and Pioneer of the Way of the Spirit
As a child, John McKay loved the Bible, but its central theme eluded him. In his search for understanding of God's Word, he studied at Aberdeen, Oxford and Cambridge before taking up a post in the Department of Theology at Hull University in 1969.
It was there that he was baptised in the Holy Spirit, and this radically changed his understanding of the Scriptures. Having made it his life's ambition to solve what he called "the riddle of the Bible", he now found that for the first time, the Scriptures all made sense to him.
After leaving Hull, he served for two years as Rector of St Ninian's Episcopal Church, Prestwick, before taking up the post of Director of Studies at Kingdom Faith's newly opened Bible College at Roffey Place in Horsham, West Sussex, where he wrote and developed The Way of the Spirit Bible Reading Course and the related teaching courses and programmes.
For the last six years of his life, the main thrust of his work was to train Bible teachers who would carry on the work that he had started. Hundreds of people have been trained and sent out, some into very fruitful ministries. This training programme continues today at a dedicated location in rural Norfolk, carried on by some of those whom he had trained.
He received his call home to be with the Lord in February 2001.
"But their minds were made dull, for to this day the same veil remains when the old covenant is read. It has not been removed, because only in Christ is it taken away. Even to this day when Moses is read, a veil covers their hearts. But whenever anyone turns to the Lord, the veil is taken away."  (2 Corinthians 3:14-16)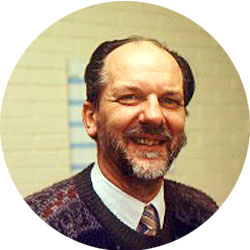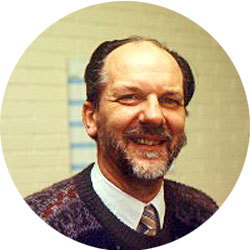 When I was young, like most children, I loved to hear and read stories from the Bible. Certain passages and sentences also became very precious to me. But as I grew older I became more and more puzzled about how these rich gems were held together. What is the overall picture? What is the Bible all about?