Welcome to The Way of the Spirit Horsham
Join us online
During the current lockdown all our meetings and Training Days will be held online as Zoom meetings.
You are very welcome to take part wherever you live. Tell me which meeting you are interested in and I will email you details of how to join in.
Training Days in 2020
 The Prophetic Voice
In this season we are looking at the prophetic voices during times in Israel's history and their vision for revival. What is the Lord saying to us and how can we be a prophetic voice in our day?
11  January              The prophetic voice:   Jeremiah and Ezekiel
" Hear the words of this covenant and do them "   Jeremiah 11.6
8  February             The prophetic voice:   Haggai and Zechariah   
                                " Consider your ways "    Haggai 1.5
7 March                   My prophetic voice:    Praying in the Spirit   with P R. Clifford
                                " I will pray with the Spirit and I will also pray with the understanding "  1 Cor 14.15
18 April                    Our prophetic voice:    Listening and obeying  
" I believed and therefore I spoke "  2 Corinthians 4.13
16 May                     Jesus' prophetic life:   Walking in the Spirit with Pastor Richard George
" I do not seek my own will but the will of the Father who sent me " John 5.30
13 June                    Your prophetic vision:   Pentecost and Our Prophetic Call
" Walk worthy of the calling with which you were called "  Ephesians 4.1
11 July                      Our prophetic message:   Ministry and gifts
" He counted me faithful, putting me into the ministry "   1 Timothy 1.12
Training days are from 10 am to 4 pm and are held at Roffey Place, Old Crawley Road, Horsham, RH12 4RU. Please feel free to come for all or part of the day. No registration needed and no charge is made – we will take up a freewill offering for the work of 'The Way of the Spirit' ministry.
The Way of The Spirit Groups
There are a number of groups meeting in the Horsham and Crawley area during the daytime and evenings. 
They each  follow various The Way of the Spirit Bible reading resources. If you would like to be part of a group or start a new one please contact me for more information. 
2020-21 Part-time Prophetic Bible Teachers Course (Diploma Course)
The Part-Time Prophetic Bible Teacher's Course is mainly taught online.  Visit the Part-Time Training page for details of the content, venue, prices and joining instructions.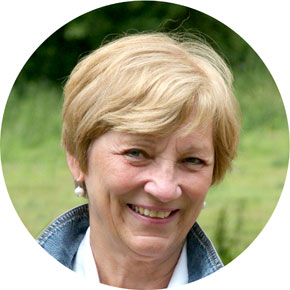 Training days are held at
Roffey Place
Old Crawley Road,
Horsham,
West Sussex
RH12 4RU