Welcome to The Way of the Spirit Horsham
Join us online
During the current lockdown all our meetings and Training Days will be held online as Zoom meetings.
You are very welcome to take part wherever you live. Tell me which meeting you are interested in and I will email you details of how to join in.
Training Mornings for 2021
We are a people of promise, seeing the impact of God's faithfulness in our lives. You are welcome to join us once every month on a Saturday morning this year as we look closely at God's promises and uncover the significance of His blessings for us today.
January 9th            The New Covenant  – what to expect as covenant people.
'I will make a covenant of peace with them ..' Ezek 37:26
February 13th        Our Inheritance in Christ – and living in the good of it.
'.. that you may know .. what are the riches of the glory of His inheritance in the saints.' Eph 1:18
March 13th             God our Father – love, security and relationship.
'Therefore do not worry .. for your heavenly Father knows you need all these things.' Mt 7:31-32
April  10th               Jesus our Saviour and Lord – the effect of the cross.
'Christ has redeemed us from the curse of the law..' Gal 3:13
May 8th                  The Promised Holy Spirit – the normal Christian life.
'I will pour out my Spirit on all flesh …' Joel 2:28
Currently our Training Days are running once a month as mornings only, from 10am to 12:30pm on Zoom. Please use the green box above to contact me to receive the Zoom meeting link. No charge is made for the meeting – there will be an opportunity for a freewill offering for the work of 'The Way of the Spirit' ministry.
The Way of The Spirit Groups
There are a number of groups meeting in the Horsham and Crawley area during the daytime and evenings. 
They each  follow various The Way of the Spirit Bible reading resources. If you would like to be part of a group or start a new one please contact me for more information. 
2020-21 Part-time Prophetic Bible Teachers Course (Diploma Course)
The Part-Time Prophetic Bible Teacher's Course is mainly taught online.  Visit the Part-Time Training page for details of the content, venue, prices and joining instructions.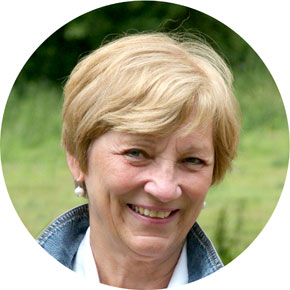 Training days are held at
Roffey Place
Old Crawley Road,
Horsham,
West Sussex
RH12 4RU