Welcome to The Way of the Spirit Horsham
Join us online or in person
We are delighted now to be able to meet in person at some of our weekly meetings and at our monthly Teaching Mornings. We still have Zoom access to the Teaching Morning for those unable to be there.
You are very welcome to take part wherever you live. Tell me which meeting you are interested in and I will email you details of how to join in.
Training Mornings Autumn 2022
We are a people of promise, seeing the impact of God's faithfulness in our lives. Our vision is to teach and train people to live in an understanding of their identity in Christ and to know their authority in Him. We know this knowledge will lead people into a lasting freedom in their lives and make them walking examples of the truth of the Good News.
You are welcome to join us once every month on a Saturday morning as we uncover God's heart for us, His people, and His desire to revive us and equip us to live free and fruitful lives which glorify Him.
Obeying the Spirit
'Joyful are those who obey God's laws and search for Him with all their hearts.' Ps 119:2(NLT)

Learning to overcome Goliaths in our lives
'You come against me with sword, spear and javelin, but I come against you in the name of the Lord Almighty.' I Sam17:45
Recognising the true fight in our lives and seeing victory
'All those gathered here will know that it is not by sword or spear that the Lord saves; for the battle is the Lord's.'1 Sam17:47
These teaching mornings will be held in person at St Mark's Church Hall as well as on Zoom. They will run from 10am-12.30pm. After the meeting we will stay to eat lunch and share fellowship, please feel free to bring a packed lunch and join us.
Please use the green box above to contact me to receive the Zoom meeting link. No charge is made for the meeting – there will be an opportunity for a freewill offering for the work of 'The Way of the Spirit' ministry.
The Way of The Spirit Groups
There are a number of groups meeting in the Horsham and Crawley area during the daytime and evenings. 
They each  follow various The Way of the Spirit Bible reading resources. If you would like to be part of a group or start a new one please contact me for more information. 
2021-22 Prophetic Bible Teachers Course (Diploma Course)
The Prophetic Bible Teacher's Course is mainly taught online.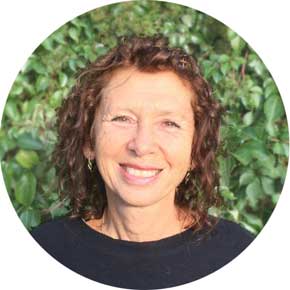 Teaching days are held at
St Mark's Church Hall
St Mark's Lane
Horsham
RH12 5PU