Welcome to The Way of the Spirit Horsham
Training Days in 2019
 The Prophetic Voice
In this new season we are looking at the prophetic voices during crucial times in Israel's history and their vision for revival. What is the Lord saying to us today through these stories?
12th October          The prophetic voice:   Samuel
"Speak, for Your servant hears "    1 Samuel 3.10
 9th November      The prophetic voice:   Elijah and Elisha
"Then the word of the Lord came to him "   1 Kings 17.2
14th December    The prophetic voice:   Isaiah
"Here I am, send me "     Isaiah 6.8
Everybody is welcome. The days run from 10am to 4pm.  Please feel free to come for part or all of the day.  Drinks are provided and if you stay all day please bring a packed lunch.  No registration needed and no charge is made, however we will take up a freewill offering for the work of The Way of the Spirit ministry.
The Way of The Spirit Groups
There are a number of groups meeting in the Horsham and Crawley area during the daytime and evenings. 
They each  follow various The Way of the Spirit Bible reading resources. If you would like to be part of a group or start a new one please contact me for more information. 
2019-20 Part-time Prophetic Bible Teachers Course (Diploma Course)
The Part-Time Prophetic Bible Teacher's Course runs on the first Saturday of each month.  Visit the Part-Time Training page for details of the content, venue, prices and joining instructions.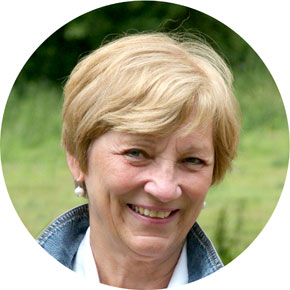 Training days are held at
Roffey Place
Old Crawley Road,
Horsham,
West Sussex
RH12 4RU