Welcome to The Way of The Spirit Southampton
We are a group of people who have come to know the freedom Jesus promised. We have found that freedom in knowing the truth of the Scriptures under the power of the anointing of God's Holy Spirit just as the first apostles taught and knew. God's desire is that we should know Him and walk in the joy and victory Jesus won for us on the cross.
Main course:  Monday evening and currently on Zoom
Short course: Tuesday evening and currently on Zoom
Teaching Mornings for 2021
These are currently on Zoom joining with Way of the Spirit Horsham until the New Year.
The battle for the faith in an unbelieving world
'I believed in God, so I spoke.' 2Cor 4:13
Stand firm in your faith and you will see the glory of God
'We do not belong to those who shrink back .....' Heb 10:39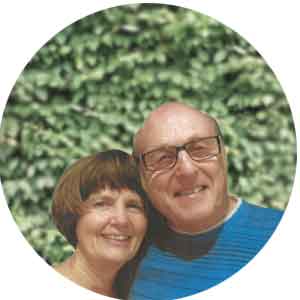 Leaders
Richard and Ann Withers