Remember how the Lord your God led you – the book of Deuteronomy
The Autumn Bible Conference is the main event of our year, and is always full of life and anointed teaching. This year the conference will be held online so there are no constraints on numbers, so join us wherever you are in the world and be revived!
Listen to our weekly teaching sessions on Mark's Gospel by subscribing to the podcast.
Many people from round the world were blessed by our weekly teaching series Revival and The Narrow Way.  We are excited to annouince that on October 22nd we are starting a sequel:
In Him was life! – God's glory in John's Gospel.
Sign up now using the form below.
Count me in
To register for the 2020 Autumn Bible Conference simply tell us your name and email address. For people living in Europe there will be a charge of £10 to cover administrative costs. 
When you register we will send you an email with the joining details and instructions on how to pay.
In Him was 

Life!
God's glory in John's gospel
Join our new weekly live Bible teaching, starting Thursday 22nd October at 7pm on Zoom!
Following the life changing series 'Revival and the Narrow Way' we are excited to be starting a new series, this time on John's gospel. Sessions will be 1 hour long every Thursday evening and will often include opportunity for interaction. Sign up now and get ready for a feast as we begin a journey through the last gospel to be written.
Sign up now
Send us your email address to register and receive the joining instructions
Testimonies from 'Revival and the Narrow Way':
"This is one of your best courses. Being part of this series has taken me back to seeking God more for that anointing I knew so many years ago. I am now back in that revival flow. This has changed my life by bringing me back to the vision and God's purpose for my life."
Priyani
3 July 2020
"This morning was full of revelations and loving conviction for me.
I ended up being completely mind-blown, at times crying out of repentance and conviction through the image of John the Baptist. It made me ask myself: "What am I wearing? What am I feeding off?" Both literal meaning but also metaphorical. This brought this loving conviction that can only come from God."
Rose
18 June 2020
"I attended the first session this morning and found it brilliantly revealing and that was just the first four verses of Mark's gospel. Richard George speaks with such Holy Spirit passion and authority that, if you have ears to hear, it's impossible not to hear God speaking so very clearly to you."
Graham Hobbs
12 June 2020
Meetings
Online
The current lockdown is not limiting The Holy Spirit or the Word! Meetings have moved online and are flourishing, with many people joining from all over the world. Here are some upcoming meetings planned by various teaching Centres, you are most welcome to join any of them, wherever you live.
Check out our most recently added messages:
More messages are available on our Audio page.
These are the resources we provide to serve you, so that you may find life and renewed joy in God's word.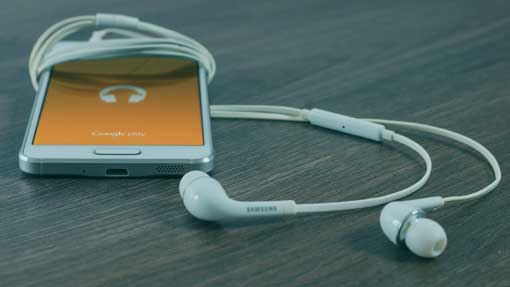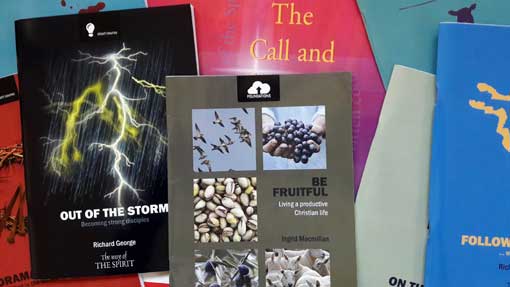 Shop
Visit our online shop for studies, reading guides and other materials to take you deeper into God's word.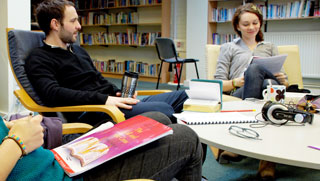 Training
Do one of our bible reading or study programmes, or enrol in a training course. Learn how to study the bible in a life-giving way and more…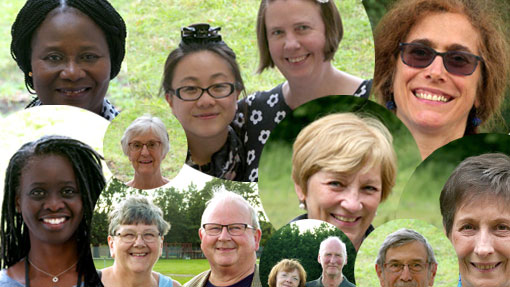 Teaching

Centres
Come along to a teaching centre, receive inspirational teaching and be revived in your spirit.