Welcome to The Way of the Spirit Caterham
Please get in touch with Juliet if you would like to join or start a Way of the Spirit group locally. There are also zoom groups online which you can find a link to on the Home Page.
All are welcome to our Teaching Mornings which will be happening monthly in person at Whyteleafe Free Church. See below for details. We are hoping to include a zoom option for those unable to travel to us. Get in touch to find out how to join online.
Teaching Mornings 2023/24
Women of Valour, led by Deborah Doling. 10am till 4pm including lunch.
The promise of blessing and the challenge of faith - Abraham
The promise of blessing and the challenge of obedience and holiness - Moses (date may be changed to 2nd)
The promise of the Messiah and the eternal kingdom - David
The promise of Pentecost, a new heart and a new spirit - the New Covenant
The promise made available to us through the work of Jesus Christ - our inheritance in Christ
The blessing of our adoption by God through his gift of the Spirit of sonship - God our Father
The blessing of salvation, cleansing and acceptance with God - Jesus our Saviour and Lord
The full blessing of Pentecost, God's promise to us - the Holy Spirit
We love to meet with God and to hear from Him through worship, listening to Bible teaching and sharing with each other.  We are excited to see what God is doing through the Word and the Spirit amongst us and through us.  We equip and train for service, looking outwards and sending out, as Jesus did to his disciples.  Our experience and mandate is the same as that of Jesus Christ, coming from Isaiah 61:
The Spirit of the Sovereign Lord is on me, because the Lord has anointed me to proclaim good news to the poor.

He has sent me to bind up the brokenhearted, to proclaim freedom for the captives

and release from darkness for the prisoners,

to proclaim the year of the Lord's favour

and the day of vengeance of our God, to comfort all who mourn,

and provide for those who grieve in Zion—

to bestow on them a crown of beauty instead of ashes,

the oil of joy instead of mourning,

and a garment of praise instead of a spirit of despair.

They will be called oaks of righteousness,

a planting of the Lord for the display of his splendor.

They will rebuild the ancient ruins and restore the places long devastated;

they will renew the ruined cities that have been devastated for generations.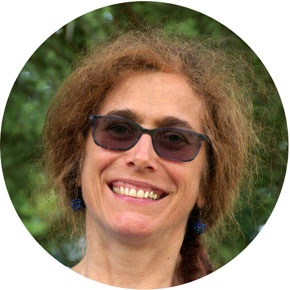 Teaching days are held at
Whyteleafe Free Church
157A Godstone Road,
Whyteleafe,
Surrey.
CR3 0EH