Welcome to The Way of the Spirit Wirral
"Come all you who are thirsty, come to the water… Give ear and come to Me; hear Me that your soul may live."  (Isaiah 55:1, 3)
In the North West
The Part-Time Prophetic Teachers' Course is held in the North West at a superb venue near Burnley, Lancashire.  All the details can be seen here, but briefly the Course consists of three 4-day residential Schools; personal study in between with a mentor; and the Autumn Bible Conference.  We have a team of anointed prophetic Bible teachers and a worship leader from the North West.  This Course is life-changing whatever your level of maturity in Christ.  I commend it to you – read about it, pray about it and apply! The delegates all made an excellent start in School 1 in October and are now enjoying their Course Work which always bears much fruit.
On the Wirral
Study Groups
We have six Study Groups meeting across the Wirral and Liverpool doing various parts of The Way of the Spirit main course.  Most groups meet fortnightly to allow more time for people to do the study and this seems to work well.  If you would like to join a group study please contact me.
Teaching Mornings
We hold monthly Teaching Mornings which are designed for people who are studying the Bible using The Way of the Spirit Courses, but they are open to all.  We welcome mature Christians, new believers and those wanting to 'investigate' God.  We meet on the 1st Saturday of the month from 10am to 1pm and some stay to eat lunch together.  We have anointed worship and a team of anointed trained Bible teachers, and the Lord is doing great things among us – people are being set free, lives changed and physically healed.  Don't miss out – make these Teaching Mornings a priority!
The Autumn Series is entitled: IN THE FIRE – The Reality of Normal Christian Life!  
Christian life often seems to be a process going in and out of fiery trials and storms! Where do they come from and what helps us to live through them well and come out of them actually strengthened?
Let's see what we can learn from the lives of men and women of the Bible: Joshua, Esther, Daniel and his friends and others.
Do come and join us to be encouraged and strengthened and challenged.
 6th  October                  Out of the Storm – Short Course
 3rd  November             For a Time Such as This – Esther
1st  December               No Smell of Fire on Them – Daniel
Tea and coffee are served and you are welcome to bring your lunch if you would like to stay for fellowship.  Admission is free and we take an offering for the work of The Way of the Spirit.
Vision
The on-going vision for The Way of the Spirit, Wirral is that we reach people across the Wirral and beyond to:
1.  Come to the Teaching Mornings to be edified and strengthened in the Lord by
hearing accurate Bible teaching illuminated by the Holy Spirit
sharing with others delight in the Lord and His Word
applying the truths of the Bible to everyday lives
2.   Join a study group for the main course or a short course.  It is such a delight to see people systematically reading the Bible and receiving revelation for themselves by the Holy Spirit;  to see them being set free by the truth;  getting to know God more fully;  and growing in the knowledge of who they are in Christ.
3.  Enable us to go out into our churches, homes, workplaces, neighbourhoods in strength, confidence and freedom, equipped to live life to the full and to be effective ambassadors for Christ and ministers of the Gospel.
"Finally, brothers, pray for us that the message of the Lord may spread rapidly and be honoured, just as it was with you."  (2 Thessalonians 3:1)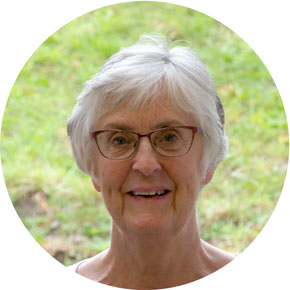 Teaching mornings are held at
St John the Evangelist Church Hall
Bebington Road,
New Ferry.
CH62 5BJ