The Way of The Spirit Wirral
Come all you who are thirsty, come to the water… Give ear and come to Me; hear Me that your soul may live."  (Isaiah 55:1,3)
Study Groups
We have four Study Groups meeting across the Wirral doing various parts of The Way of the Spirit main course.  The groups meet weekly or fortnightly and it is a wonderful way to get to know the whole Bible and to get to know God and hear Him speaking to you through His Word.
Teaching Mornings
Saturdays 10am – 1pm
We hold monthly Teaching Mornings which are designed for people who are studying the Bible using The Way of the Spirit Courses, but they are open to all.  We welcome mature Christians, new believers and those wanting to 'investigate' God.  We meet in person on the 1st Saturday of the month from 10 am to 12.30 pm. Admission is free and an offering is taken for the work of The Way of the Spirit internationally.
Spring Series – Spiritual intelligence
As we grow in spiritual maturity, we need to sharpen up our "spiritual intelligence." So, in our new series we will be unpacking what "spiritual intelligence" means and how we can utilise our spiritual gifts to build up the church. The apostle Paul explains this beautifully in his first letter to the Corinthians (chapters12 -14).
Paul prayed that all believers would speak in tongues. Sadly, this gift is often misunderstood and side-lined but it is a powerful gift for building up believers who want to pray with the mind and heart of Jesus! Paul also instructed the early church to "earnestly desire to prophesy." (1 Cor 14.39) Many of us have settled for less but we cannot fulfil our calling without The Helper, His power and His gifts.
We are living in exceptional times when exceptional wisdom is needed to navigate the days ahead. God's solutions to our problems often transcend human logic. Now more than ever, we need to learn how to walk in the spirit and tap into Gods wisdom and discernment for daily deci-sions. Of course, we can only do this in relationship with Jesus. Jesus is our model and as we fix our eyes on Him, we can develop a prophetic lifestyle full of hope and vision.
Praying in tongues and listening to the Spirit 1 Cor.14. 1-4
Walking in the Spirit and living in prophetic vision Gal 5.16
Prophetic ministry, obedience and revival. Acts 2. 16-18
Vision
The vision for The Way of the Spirit, Wirral is that we reach people across the Wirral and beyond to:
1.  Come to the Teaching Mornings to be edified and strengthened in the Lord by:
– hearing accurate Bible teaching illuminated by the Holy Spirit
– having fellowship with others who delight in the Lord and His Word
– applying the truths of the Bible to everyday lives
2.   Join a Bible study group for the main course or a short course.  It is such a delight to see people systematically reading the Bible and receiving revelation for themselves by the Holy Spirit;  to see them being set free by the truth;  getting to know God more fully;  and growing in the knowledge of who they are in Christ.
3.  Enable us to go out into our churches, homes, workplaces, neighbourhoods in strength, confidence and freedom, equipped to live life to the full and to be effective ambassadors for Christ and ministers of the Gospel.
"Finally, brothers, pray for us that the message of the Lord may spread rapidly and be honoured, just as it was with you."  (2 Thessalonians 3:1)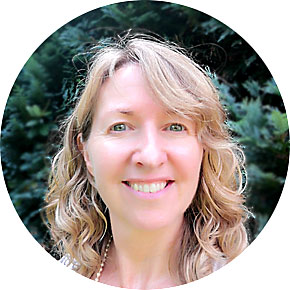 Venue
Teaching mornings are now being held at:
Oasis Church Centre
Oxton Road
Wallasey
CH44 4DB