The Way of The Spirit Wirral
Join us online
During the current lockdown our Teaching Mornings and Teaching Evenings will be held online as Zoom meetings.
You are very welcome to take part wherever you live. Tell me which meeting you are interested in and I will email you details of how to join in.
Come all you who are thirsty, come to the water… Give ear and come to Me; hear Me that your soul may live."  (Isaiah 55:1,3)
In the North West
The Part-Time Prophetic Teachers' Course is held in the North West at a superb venue near Burnley, Lancashire.  All the details can be seen here but briefly the Course consists of three 4-day residential Schools; personal study in between with a mentor; and the Autumn Bible Conference. [NB School 1 is by Zoom, this year, on the mornings of 26-30th October.]  We have a team of anointed prophetic Bible teachers and worship leader from the Northwest.  This Course is life-changing whatever your level of maturity in Christ.  I commend it to you – read about it, pray about it and apply!
Here are two testimonies from this year's course:
" I have a new heart and I am nearer to Jesus, I am changed. The Word of God is no longer a book I read, it is a book I live. I am with Jesus and the apostles in the boat in the storm, at the feast of the 5000 and listening to Jesus when he asks "Who do you say that I am?" (Matthew 16:15)
God has brought me closer to him through inspired teaching and the joy of new friendships. Looking back I say to myself "How could I not have done this course? God you are so good." WH
" It has opened up the Bible to me.
Shown me how to hear God and respond to him.
Brought much assurance and joy in my life. (I get songs)
Brought us all together as a group – a band of prophets.
Built up my confidence to put on the armour of God and speak out." DH
On the Wirral
Study Groups
We have four Study Groups meeting across the Wirral doing various parts of The Way of the Spirit main course.  The groups meet weekly or fortnightly and it is a wonderful way to get to know the whole Bible and to get to know God and hear Him speaking to you through His Word.
Teaching Mornings
We hold monthly Teaching Mornings which are designed for people who are studying the Bible using The Way of the Spirit Courses, but they are open to all.  We welcome mature Christians, new believers and those wanting to 'investigate' God.  We meet on the 1st Saturday of the month from 10 am to 12pm.
New Autumn series:  "Growing up or Growing Old?"
We have a choice to grow more and more into the image of Jesus or we can simply grow old and miss out on the best that God has for us!  Every stage of life has its challenges and as we reflect on bible stories and the characters involved we will see Gods hand on each one of them. He stretches them, calls them higher, pulls them closer. He reveals more of Himself and His ways to them so that His kingdom advances.  The  new series will challenge us not to settle, but to move out into all that God has for us with that Caleb spirit which says "I am 85 years old today. As yet I am as strong today as I was in the day that Moses sent me……now therefore give me this mountain" (Josh 14, 10-12)
Sat 5th September    Growing and stretching beyond limits
Moses, Samuel, Jeremiah and all the prophets had tough job descriptions but were faithful to their calling and saw God outworking his mighty power through them.
Sat 10th October *  Growing in spiritual maturity
Daily lifestyle habits that will help us remove some of the blockages to growth and flourish like trees planted in good soil. Ps 92.12-14, Ps 1.1-3.
Sat 7th November   Growing in spiritual authority
In God's upside down kingdom we are called to submission and obedience so that we can step out into new realms of spiritual authority and see his kingdom breaking in. (Matthew 10, Luke 10.1-24)
Sat 5th December   Growing into the image of Jesus and transformed with the mind of Christ. (1 Cor 2.16)
* Note this is the second Saturday because the Autumn Bible Conference is taking place on the first.
Teaching Evenings 
Our Spiritual Gym continues to tone our spiritual muscles and we will be lifting the weighty treasures contained within the parables of Jesus. Join us on Zoom 7.30 – 9pm.
Mon 21st September   An Overview of the Parables
Mon 26th October  The Good Samaritan
Mon 23rd Nov   The Great Banquet
Vision
The vision for The Way of the Spirit, Wirral is that we reach people across the Wirral and beyond to:
1.  Come to the Teaching Mornings to be edified and strengthened in the Lord by:
– hearing accurate Bible teaching illuminated by the Holy Spirit
– having fellowship with others who delight in the Lord and His Word
– applying the truths of the Bible to everyday lives
2.   Join a Bible study group for the main course or a short course.  It is such a delight to see people systematically reading the Bible and receiving revelation for themselves by the Holy Spirit;  to see them being set free by the truth;  getting to know God more fully;  and growing in the knowledge of who they are in Christ.
3.  Enable us to go out into our churches, homes, workplaces, neighbourhoods in strength, confidence and freedom, equipped to live life to the full and to be effective ambassadors for Christ and ministers of the Gospel.
"Finally, brothers, pray for us that the message of the Lord may spread rapidly and be honoured, just as it was with you."  (2 Thessalonians 3:1)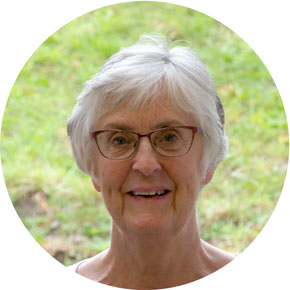 Venue
Teaching events are now being held on Zoom – please use the form to request joining details. When conditions allow we will resume meeting at:
Oasis Church Centre
Oxton Road
Wallasey
CH44 4DB