The Way of The Spirit Wirral
Come all you who are thirsty, come to the water… Give ear and come to Me; hear Me that your soul may live."  (Isaiah 55:1,3)
Study Groups
We have four Study Groups meeting across the Wirral doing various parts of The Way of the Spirit main course.  The groups meet weekly or fortnightly and it is a wonderful way to get to know the whole Bible and to get to know God and hear Him speaking to you through His Word.
Teaching Mornings
Saturdays 10am – 1pm
We hold monthly Teaching Mornings which are designed for people who are studying the Bible using The Way of the Spirit Courses, but they are open to all.  We welcome mature Christians, new believers and those wanting to 'investigate' God.  We meet in person on the 1st Saturday of the month from 10 am to 12.30 pm. Admission is free and an offering is taken for the work of The Way of the Spirit internationally.
Autumn Series
God's love is expressed clearly in every book in the bible but there is a special revelation of God's heart for his people in the biblical love stories.  So much of our media is saturated by stories of love gone wrong that we've almost forgotten the truth about real love.  Our own experience of loving and being loved often falls short of what God intended for us. Yet we have an imprint of God's love written into the very core of our being, woven into our design and echoing the eternal truth that we are His and we are loved.  I believe that God wants to awaken us to this truth and kiss us to life again with a fresh revelation of His tender faithful love for us.  It's only as we are transformed by HIS love that we can bring His kingdom and showcase His glory.
"How can I give you up?" Hosea 11v8
'Ruth clung to her' Ruth 1v14
Guest speaker: Janet Hutchinson
"Arise my darling, my beautiful one, come with me" Song of Songs 2v10
'God so loved the world that He gave his one and only Son, that whoever believes in Him shall not perish but have eternal life.' John 3v16
Vision
The vision for The Way of the Spirit, Wirral is that we reach people across the Wirral and beyond to:
1.  Come to the Teaching Mornings to be edified and strengthened in the Lord by:
– hearing accurate Bible teaching illuminated by the Holy Spirit
– having fellowship with others who delight in the Lord and His Word
– applying the truths of the Bible to everyday lives
2.   Join a Bible study group for the main course or a short course.  It is such a delight to see people systematically reading the Bible and receiving revelation for themselves by the Holy Spirit;  to see them being set free by the truth;  getting to know God more fully;  and growing in the knowledge of who they are in Christ.
3.  Enable us to go out into our churches, homes, workplaces, neighbourhoods in strength, confidence and freedom, equipped to live life to the full and to be effective ambassadors for Christ and ministers of the Gospel.
"Finally, brothers, pray for us that the message of the Lord may spread rapidly and be honoured, just as it was with you."  (2 Thessalonians 3:1)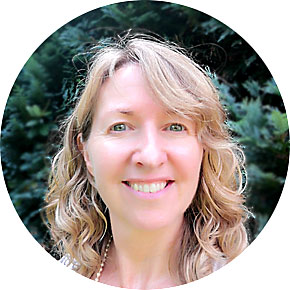 Venue
Teaching mornings are now being held at:
Oasis Church Centre
Oxton Road
Wallasey
CH44 4DB