The Way of The Spirit Wirral
Join us online
During the current lockdown our Teaching Mornings and Teaching Evenings will be held online as Zoom meetings.
You are very welcome to take part wherever you live. Tell me which meeting you are interested in and I will email you details of how to join in.
Come all you who are thirsty, come to the water… Give ear and come to Me; hear Me that your soul may live."  (Isaiah 55:1,3)
In the North West
The Part-Time Prophetic Teachers' Course is held in the North West at a superb venue near Burnley, Lancashire.  All the details can be seen here but briefly the Course consists of three 4-day residential Schools; personal study in between with a mentor; and the Autumn Bible Conference.  We have a team of anointed prophetic Bible teachers and worship leader from the Northwest.  This Course is life-changing whatever your level of maturity in Christ.  I commend it to you – read about it, pray about it and apply!
On the Wirral
Study Groups
We have six Study Groups meeting across the Wirral and Liverpool doing various parts of The Way of the Spirit main course.  The groups meet weekly or fortnightly and it is a wonderful way to get to know the whole Bible and to get to know God and hear Him speaking to you through His Word.
Teaching Mornings
We hold monthly Teaching Mornings which are designed for people who are studying the Bible using The Way of the Spirit Courses, but they are open to all.  We welcome mature Christians, new believers and those wanting to 'investigate' God.  We meet on the 1st Saturday of the month from 10 am to 12pm .  We have a team of trained Bible teachers and God is doing great things among us – people are being set free and lives changed!
Saturday 4th July at 10 am                   Gateways to Revival
What are entry points to revival that we see in the Bible? What can we learn from some of the accounts of revival, to apply to our own lives and pray for our nation? How can we enter into personal revival as we cry out to God for national revival? Zechariah 8.23 – I believe people will be coming to us saying, 'Tell me about God, I've heard that you know Him' and we need to be ready.
Teaching Evenings 
We have re-opened the Spiritual Gym – Toning our Spiritual Muscles! 
          Monday 20th July at 7.30 pm    Jesus – Man of Joy leading us into Revival                                                                                                                                                                                                                                                During the pandemic, it is good to remember that Jesus walked in joy every day and it was contagious!        Do we have a right picture of jesus? We will be looking at what He said about joy and how to culitivate it      in our daily lives.            
Contact me using the form at the top of the page if you would like details of the ID and Password.
Vision
The vision for The Way of the Spirit, Wirral is that we reach people across the Wirral and beyond to: 
1.  Come to the Teaching Mornings to be edified and strengthened in the Lord by:
– hearing accurate Bible teaching illuminated by the Holy Spirit
– having fellowship with others who delight in the Lord and His Word
– applying the truths of the Bible to everyday lives
2.   Join a Bible study group for the main course or a short course.  It is such a delight to see people systematically reading the Bible and receiving revelation for themselves by the Holy Spirit;  to see them being set free by the truth;  getting to know God more fully;  and growing in the knowledge of who they are in Christ.
3.  Enable us to go out into our churches, homes, workplaces, neighbourhoods in strength, confidence and freedom, equipped to live life to the full and to be effective ambassadors for Christ and ministers of the Gospel.
"Finally, brothers, pray for us that the message of the Lord may spread rapidly and be honoured, just as it was with you."  (2 Thessalonians 3:1)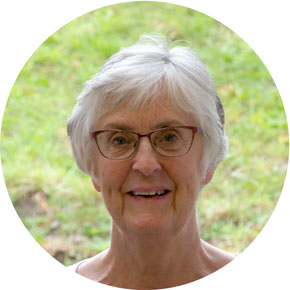 Teaching Mornings and Evenings are held at
Oasis Church Centre
Oxton Road
Wallasey
CH44 4DB