The Way of The Spirit Wirral
Come all you who are thirsty, come to the water… Give ear and come to Me; hear Me that your soul may live."  (Isaiah 55:1,3)
Study Groups
We have four Study Groups meeting across the Wirral doing various parts of The Way of the Spirit main course.  The groups meet weekly or fortnightly and it is a wonderful way to get to know the whole Bible and to get to know God and hear Him speaking to you through His Word.
Teaching Mornings
Saturdays 10am – 1pm
We hold monthly Teaching Mornings which are designed for people who are studying the Bible using The Way of the Spirit Courses, but they are open to all.  We welcome mature Christians, new believers and those wanting to 'investigate' God.  We meet in person on the 1st Saturday of the month from 10 am to 12.30 pm. Admission is free and an offering is taken for the work of The Way of the Spirit internationally.
Our autumn series is entitled "Personal Faith and Revival Vision". This series will be taking us deeper into personal faith and helping us to grow in assurance of our identity and God's perfect faithfulness. As we follow the unfolding of the covenants we will see afresh how God has revealed his heart and his wonderful plans for his people through his promises. In these ancient narratives each bible character has a unique identity and calling. Although they all faltered at times they still moved forward in line with God's vision because of His incredible love and faithfulness. Their journey becomes our journey as we learn what it means to be heirs of the covenant walking in the full assurance of faith.
Personal Faith and Revival Vision
The New Covenant
Our inheritance in Christ
The dates for our Teaching Mornings in 2022 are below. Book them in your diary now, the topics will be posted nearer the time:
Teaching Evenings 
Our spiritual gym helps us to run with ancient truths as well as fresh revelation from the Word of God. Join us on Zoom 7.30 – 9pm.
The meetings for 2021 will be on:
13th December
Join us online
Teaching mornings will take place in person but our teaching evenings will continue to be held online as Zoom meetings.
You are very welcome to take part wherever you live. Tell me which meeting you are interested in and I will email you details of how to join in.
Vision
The vision for The Way of the Spirit, Wirral is that we reach people across the Wirral and beyond to:
1.  Come to the Teaching Mornings to be edified and strengthened in the Lord by:
– hearing accurate Bible teaching illuminated by the Holy Spirit
– having fellowship with others who delight in the Lord and His Word
– applying the truths of the Bible to everyday lives
2.   Join a Bible study group for the main course or a short course.  It is such a delight to see people systematically reading the Bible and receiving revelation for themselves by the Holy Spirit;  to see them being set free by the truth;  getting to know God more fully;  and growing in the knowledge of who they are in Christ.
3.  Enable us to go out into our churches, homes, workplaces, neighbourhoods in strength, confidence and freedom, equipped to live life to the full and to be effective ambassadors for Christ and ministers of the Gospel.
"Finally, brothers, pray for us that the message of the Lord may spread rapidly and be honoured, just as it was with you."  (2 Thessalonians 3:1)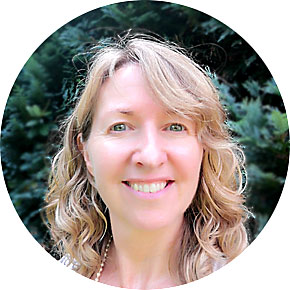 Venue
Teaching mornings are now being held at:
Oasis Church Centre
Oxton Road
Wallasey
CH44 4DB
(Note: Teaching evenings continue to be held on Zoom.)