Welcome to The Way of The Spirit Manchester
Join us online
During the current lockdown all Teaching Days will be held online as Zoom meetings.
You are very welcome to take part wherever you live. Tell us which meeting you are interested in and we will email you details of how to join in.
The Way of the Spirit course helps you to read the Word of God effectively through listening to the Holy Spirit.
It will enable you to apply biblical truths to your daily life and move more into the prophetic flow of the Holy Spirit.
The course allows the Word of God and the Spirit to work together to bring deeper revelation into your life, the lives of individuals and groups of people.
The prophetic church is a place of spiritual prosperity, a river flowing, releasing life and bearing fruit (see John 7:37-38 and Acts 2:42).
And we need to be careful in reading the Word; I believe it is too precious to rush over; we need to "rightly divide the Word of Truth"…
Groups
Groups meet on a regular basis to study the Word using The Way of The Spirit reading course.  You would be very welcome to join us, please contact us for details of where they meet.
Monday evenings  7-9pm
St Aidan's group, studying Times of Refreshing
Friday mornings   10am – 12pm
The group meets weekly during term time only, and is studying My Lord and My God.
Autumn 2020
Changes are taking place all around us in our society, at the same time God is at work strategically by His Spirit. We don't necessarily see the full picture, but God simply asks us to follow Him by taking the next step.
The model of the early church is essential in these days that we live in, the LIFE came through his WORD and his SPIRIT and still does!
We recognise the call to go, locally, regionally, nationally and internationally and the message that we believe God wants to bring to us has this at its heart.
'Foundations of Faith'
Manchester Teaching Mornings
Saturday teaching mornings will be held online using Zoom until further notice, starting at 10am. Contact us for details of each meeting and how to join us online.
Dates for upcoming meetings are:
September 26th       Foundations and prayer
October 24th            Abraham and Moses
November 21st        Overcoming faith and walking in healing
A free will offering will be taken to cover expenses and for the ongoing work of The Way of the Spirit.
Let us not give up meeting together, as some are in the habit of doing, but let us encourage one another…and all the more as we see the Day approaching.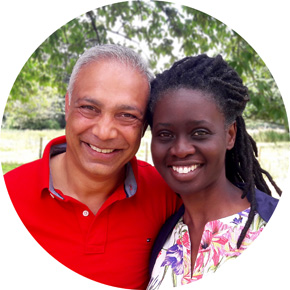 Leaders
Kewal and Joy Dass
Venue
Please contact us for details of where we meet.