Welcome to The Way of The Spirit Manchester
The Way of the Spirit course helps you to read the Word of God effectively through listening to the Holy Spirit.
It will enable you to apply biblical truths to your daily life and move more into the prophetic flow of the Holy Spirit.
The course allows the Word of God and the Spirit to work together to bring deeper revelation into your life, the lives of individuals and groups of people.
The prophetic church is a place of spiritual prosperity, a river flowing, releasing life and bearing fruit (see John 7:37-38 and Acts 2:42).
And we need to be careful in reading the Word; I believe it is too precious to rush over; we need to "rightly divide the Word of Truth"…
Groups
We have two groups that meet on a regular basis to study the Word using The Way of The Spirit reading course.  You would be very welcome to join us, please contact us for details of where they meet.
Saturday evenings   5-7pm
The Men's Group meets fortnightly and is studying The Call and the Cross.
Friday mornings   10am – 12pm
The group meets weekly during term time only, and is studying Heirs of The Prophets.
Teaching Mornings 2019
You are welcome to join us for teaching mornings at the usual venue in Sale, Manchester.
The following are teaching morning dates for 2019 to continue the series as we look at the  Prophets, their lives, roles and its impact  then and for us now !
Saturdays   10am – 1pm
 February 23rd – Jeremiah
 March 23rd – Ezekiel
 April 27th – Haggai
Refreshments are provided.  A free will offering will be taken to cover expenses and for the ongoing work of The Way of the Spirit.
Let us not give up meeting together, as some are in the habit of doing, but let us encourage one another…and all the more as we see the Day approaching.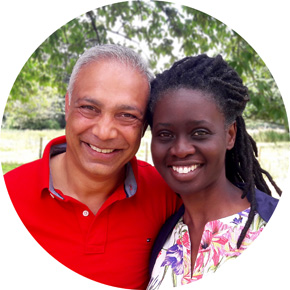 Leaders
Kewal and Joy Dass
Venue
Please contact us for details of where we meet.