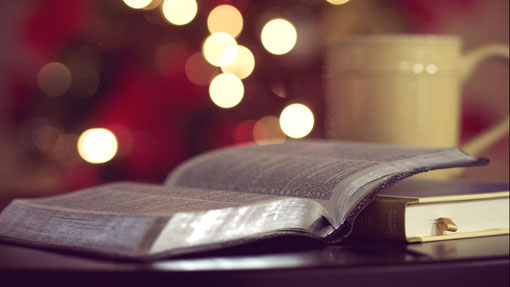 'When I was teaching English as a Foreign Language a number of years back, I used to put up a Proverb from the Bible on the board each morning.  The students loved them, particularly I recall a guy from Belarus, who would get to lesson early to copy them out into his notebook.  It got back to the staff room, and a Teacher asked me "Where do you get those proverbs from?"
At the time however, I had no idea of the immense richness of these wise sayings.  It's only through doing 'My Lord and My God' (Part Four of The Way of the Spirit's main course), that I'm beginning to see the book of Proverbs in a new light.  So much so, that I 'can't put the book down', so to speak.
I used to pick out the 'interesting' Proverbs occasionally and leave the rest, but now I see that each one is like a hidden gem.  There seems to be many a theme running through like different coloured threads on a tapestry, forming a picture that is vibrant, exciting and life-changing!  To use the age-old cliché, I was obviously looking at the back of the 'tapestry' before, and although there were a few coloured threads somewhere there, it looked like a bit of an incomprehensible mish-mash.
The authors of Proverbs clearly pull no punches in telling us the massive benefits in reading their material in order to gain wisdom, revelation and insight.
Take for example Proverbs 22:17-21, 'Listen carefully and open your heart.  Drink in the wise revelation that I impart.  You'll become winsome and wise when you treasure the beauty of my words.  And always be prepared to share them at the appropriate time.  For I'm releasing these words to you this day, yes, even to you, so that your living hope will be found in God alone, for he is the only one who is always true.  Pay attention to these excellent sayings of three-fold things.  For within my words you will discover true and reliable revelation.  They will give you serenity so that you can reveal the truth of the word of the one who sends you.' [The Passion Translation] 
Isn't that what it's all about? To share the feast with others?
John McKay points out in his audio of My Lord and My God, that the main author of Proverbs, Solomon, wrote at the end of Ecclesiastes: "The words of the wise are like goads, their collected sayings like firmly embedded nails…'  [Ecclesiastes 12:11].  My conscience has certainly been pricked by a number of these Proverbs when reading through, but it's the goodness of God that leads us to repentance, so in turn I have been greatly encouraged.
I wouldn't be surprised if the expression 'to nail home a truth' comes from the aforementioned scripture.  So today, open the book of Proverbs and start nailing home some truths!
Catherine Ayre.