Come up

Here!
A New Testament apocalypse
Join our third series of live Bible teaching at 7pm every Thursday evening on Zoom.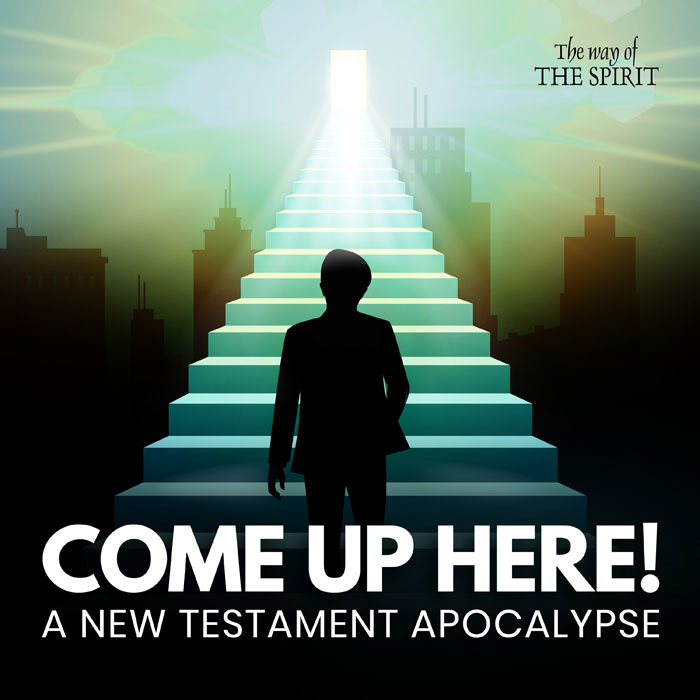 Revelation is the place in the New Testament where we come across the apocalyptic/prophetic dimensions in the New Testament. It is written to encourage the saints at a time of persecution. As he reveals himself to John on the Island of Patmos, Jesus also speaks to the whole church, giving seven letters containing the keys to the revival life of the risen ascended Jesus. You may not discover The date of the second coming if you join up for this series, but you will be uplifted, enriched and personally revived as you listen to and respond to a journey through this last book of the Bible.
Sign up by sending us your email address, and we will email the Zoom meeting details to you.
Your details will be kept safe and secure, only used by us to send you information about 'Come up Here' and will not be shared with anyone else.  View our full Privacy Policy
Get
plugged in
The current lockdown is not limiting The Holy Spirit or the Word! Meetings have moved online and are flourishing, with many people joining from all over the world. Here are some upcoming teaching mornings planned by various Teaching Centres. Most of them are on Saturday mornings and you are most welcome to join any of them, wherever you live.
Join a meeting
Click the link for the meeting you are interested in. That will take you to the Teaching Centre's web page where you can use a form to ask for joining details.