Robert's second blog from Uganda
The team flowed well and each day release what they had received from the Lord with boldness and faith.  They are growing daily in confidence, authority and strength and are developing their skills of teaching and leadership.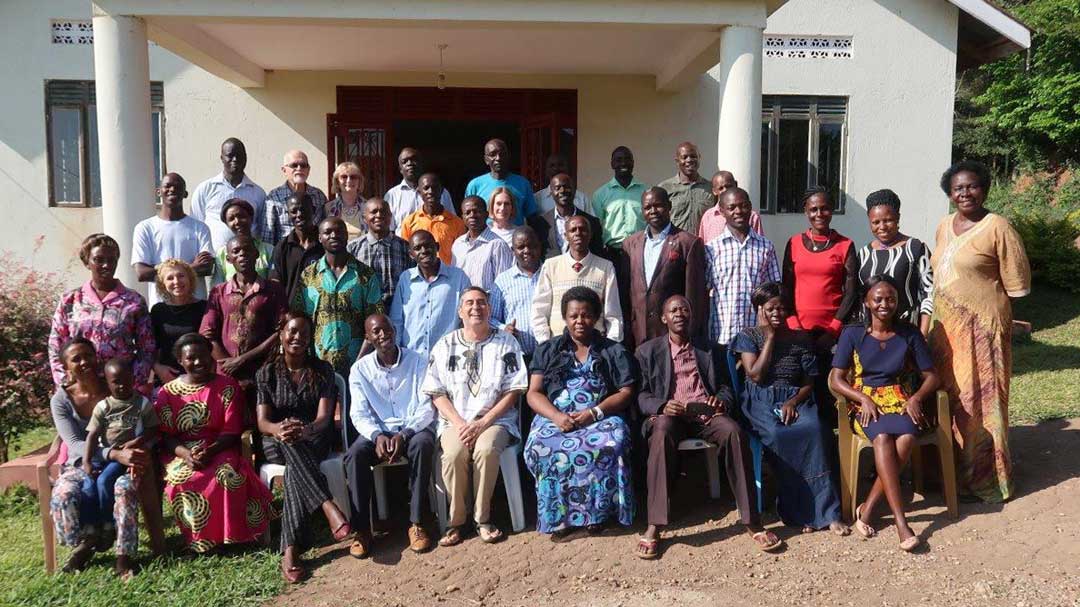 Here are a few highlights of this second week:
The Lord encouraged us to lay hands on those who needed healing…it was a powerful time and three received their healing immediately and we believe the others will manifest their healing in due time. 
There was a call to be baptised in the Spirit and to pray in tongues and 5 people came forward and powerfully received from the Lord…all are now fully released.  One lady has been oppressed by witchcraft curses and has had many threats but after prayer we saw her getting more and more free.
One another occasion the Lord led us to prophesy over every one of the students…it was a powerful time of encouragement and impartation. 
On yet another occasion we were led to pray, in groups of the six nations present, including the UK, and to prophesy the Word of the Lord for our nations…it was a very powerful time.
The students began to relax as we progressed through week 2 and truly enjoyed and benefited from the teaching…several testified that that have been totally transformed in their thinking and that it is hitting the nail on the head in exposing many false teachings that we are totally unaware of as we teach…all glory to God!   They are getting FREE!
On Thursday we had an awesome day…a very powerful flow in the teaching and then the Lord did a powerful work healing hearts and releasing people from shame and trauma and he was doing a VERY deep work in each one.  They were set free of the things that had been holding them back and hindering them…The whole day He was showering good gifts upon us all.  God was AMAZING and poured out SO much to these precious souls and the team too were greatly impacted by the Lord.
Father also released a fresh mantle of authority and leadership, and several who are not yet pastors told us that they are now ready to step up into that role.  Truly the Lord has been equipping his people for the task ahead.  So many have testified that they now understand that the word must be living in them first before they can give it to others from the pulpit.  Quite a few remarked that many more pastors must get this training.  One said that we don't realise what we are bringing here and that he saw that we would be used to bring revival to East Africa.
All came into a MUCH deeper intimacy with the Lord than they had ever known before and it was amazing to see the change in them.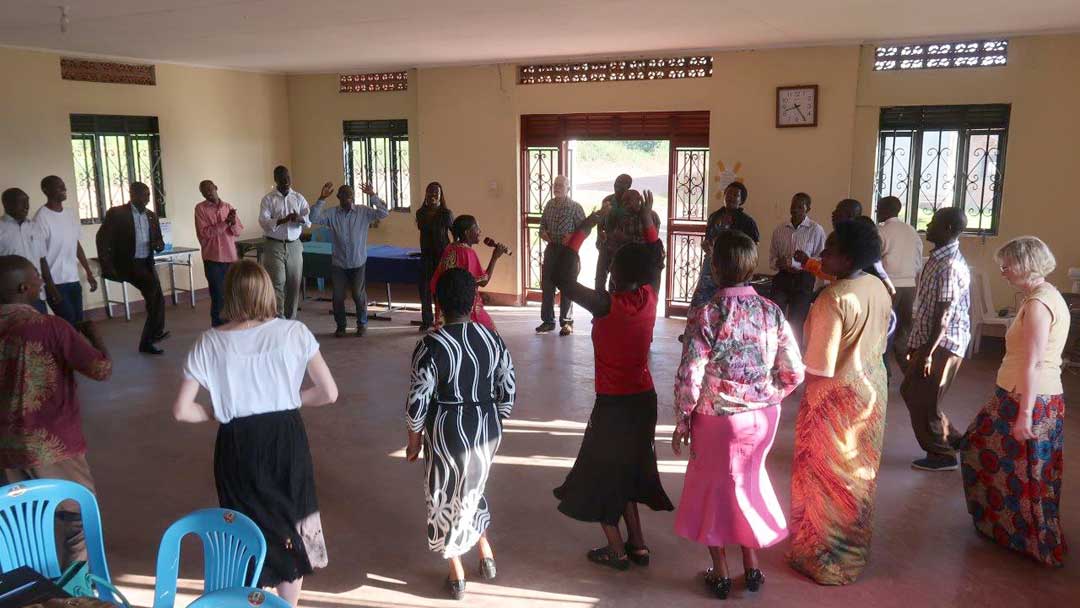 On the final day, Friday 6th December, there was much joy and celebration and we also marched round the teaching hall singing as His mighty army on the march.  One pastor had a word about storms we may face now as we return to the UK and so wanted them all to pray for us, so we all kneeled in a circle and they prayed over us….quite moving and humbling. 
As they left it was a joy to see them all departing to their lands full of joy and excitement and ready to share what the Lord had imparted to them.
We are due to fly at nearly midnight tonight December 8th (9pm UK time) arriving back in the UK at Heathrow on Sunday 9th via Brussels at 10am.
We truly give thanks for all that the Lord did and will continue to do and thanks God for those who prayed for us during the mission here…it was much needed and has enabled us to be more fruitful than we could have imagined.   We know that He has done more than we will ever know.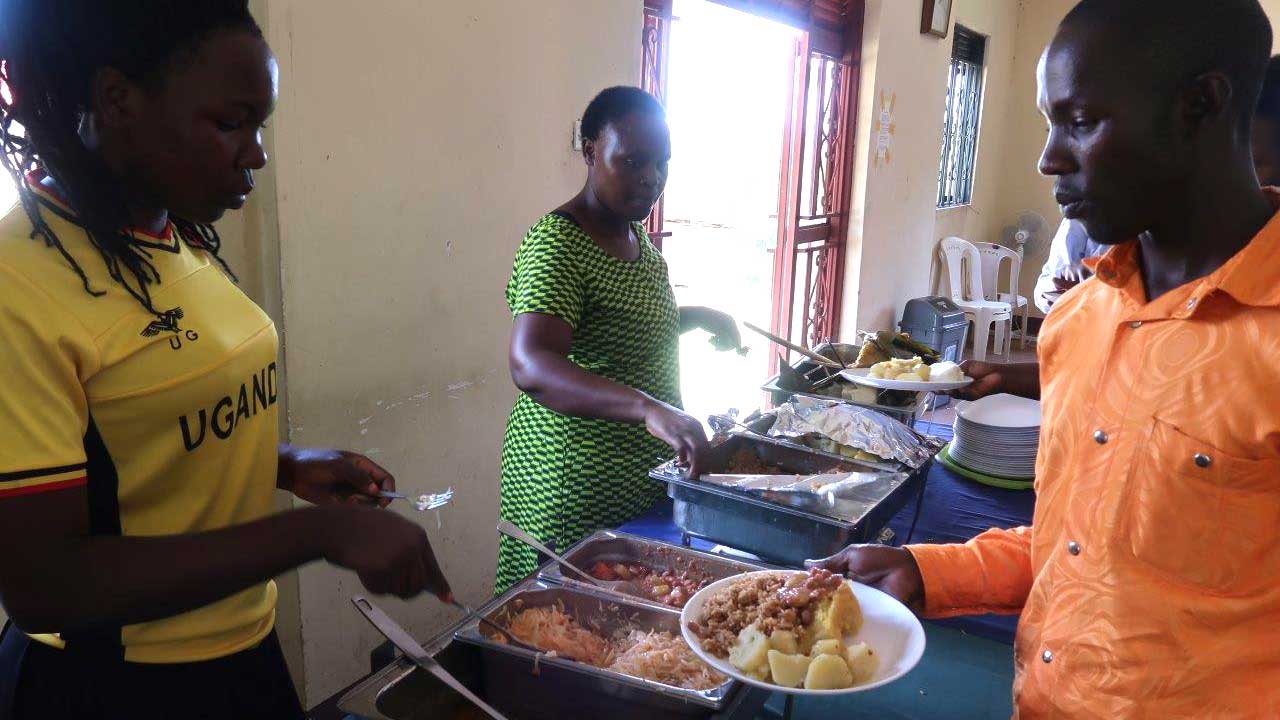 Now to Him who is able to do exceedingly abundantly above all that we ask or think, according to the power that works in us, to Him be glory in the church by Christ Jesus to all generations, forever and ever. Amen.  Ephesians 3:20-21 NKJV.
Robert Clifford